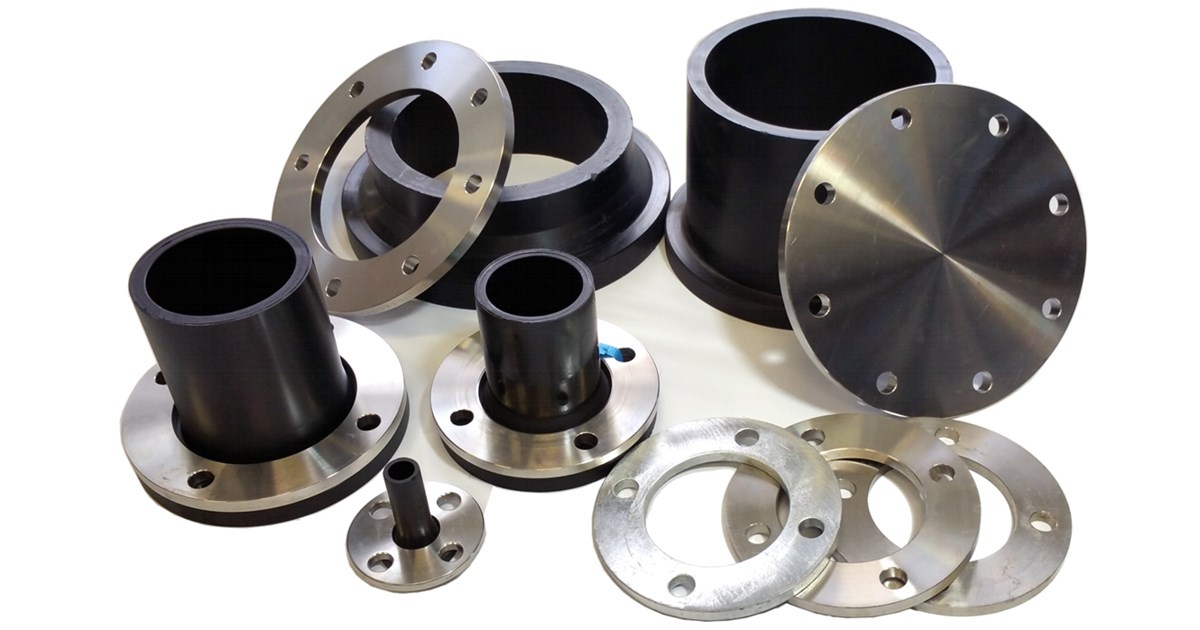 PE Stub Flanges & Rings
PE Stub Flanges and Backing rings provide a flange connection point in PE pipe systems.

Stub flanges are available in a range of pressure classes, with either a short spigot for butt welding or a long spigot for both butt welding or electrofusion welding.

Backing Rings are available in a range of materials and can be drilled to suit any Australian or international standard.
Standard

AS/NZS 4129 PE Fittings - Flanged

Size Range

DN 20 – DN 1200

Materials

Stub Flanges - AS/NZS 4131 PE100 Polyethylene materials
Backing Rings - AS/NZS 4331.1 Metallic Flanges (ISO 7005-1)

Pressures

PE100 PN 16, PN 10, PN 20, PN 25

Spigots

Short Spigot - Suitable for butt welding only
Long Spigot - Suitable for butt welding and electrofusion welding

Flange Drillings

AS 2129, AS 4087, ANSI 150 B16.5, ISO 7005

Backing Rings

Refer to PIPA Guideline POP007 Metal Backing Flanges for PE, for backing ring details and flange joint installation